Building a porch – 5 things to consider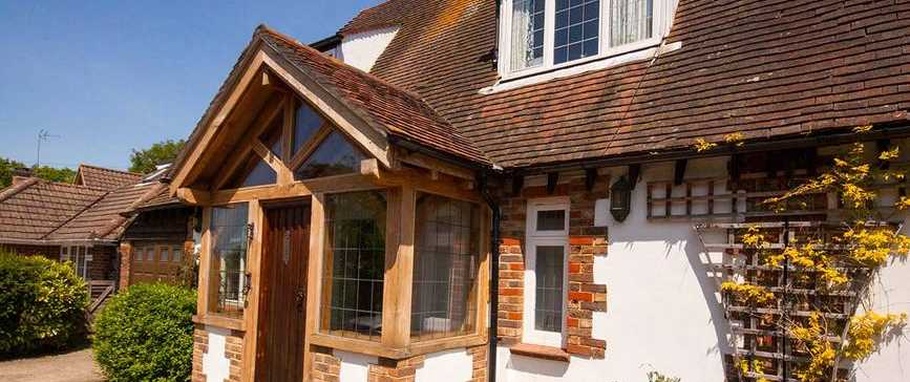 Customers often come to us looking to add an oak porch onto their property. They can be a great addition to your home, both aesthetically and practically. Not only do they provide a welcoming entranceway, they can also provide you with shelter from the rain whilst you fumble around for your door keys in the dark…
However, before building your porch, we would always recommend that you consider a few things first:
1. Your budget
Certain materials, designs and styles will cost more than others and so before you start planning your new porch, decide how much you are willing to spend.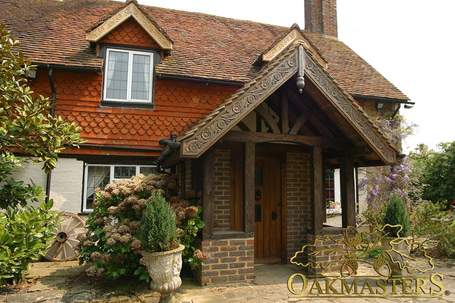 2. Space
Consider what space you currently have available at your property, to help you decide on the positioning and size of your new porch.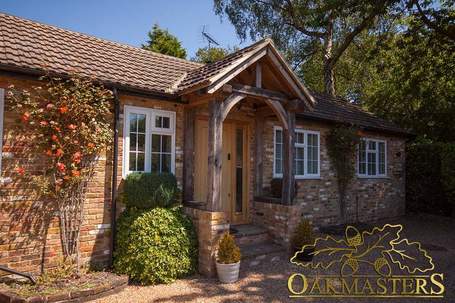 3. Planning permission
When planning the size of your porch, it's also important to bear in mind that structures over a certain size will require planning permission. In England and Wales, if a porch is less than 3 metres square, you should be covered, however, there are a number of other details that you will need to comply with. It's always worth checking with your local planning authority before getting started, to make sure you are within the required regulations.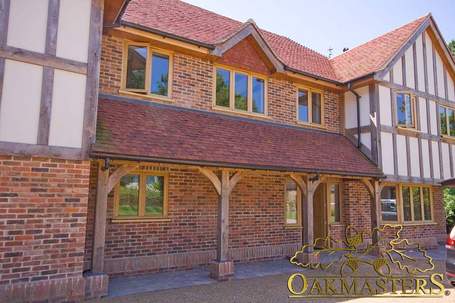 4. The style
A porch is often the first thing people see when they approach your home and so it's important that it makes a good first impression. To do this, many people would often start by planning a porch that matches the existing style of their property, for a seamless connection.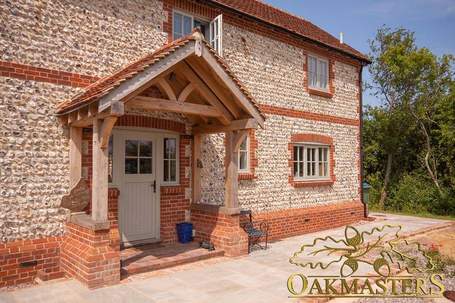 5. Its purpose
Think about why you want to build a porch onto your property. Is it purely for aesthetic reasons, or for practical reasons? For example, do you want to have a simple shelter which also makes your home feel more welcoming? A small, open-sided porch may be suitable for your requirements. However, if you're looking for a structure that can be used for storing coats and wellies, to avoid having to have them trailing through the hallway, then a larger, closed structure may be more suitable.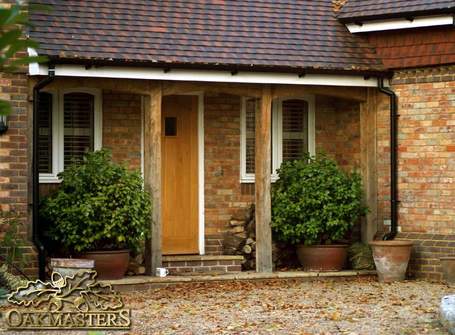 6. Building materials
There are many different materials that you can build your porch from. However, at Oakmasters, we believe that oak has a rich colour, creating  an impressive finish, whilst adding character and warmth. As a building material, it is very strong and durable, whilst also being an environmentally friendly product, as it absorbs CO2 in the atmosphere during its lifetime, helping to counteract any emissions made during the felling and building process.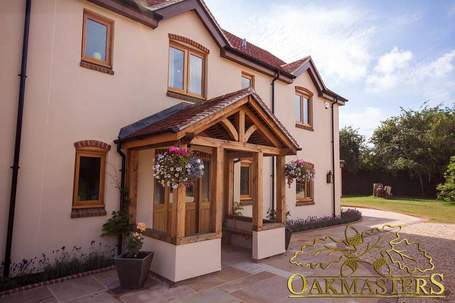 Take a look at some more of our previous porch projects for some inspiration, or get in touch with our team at Oakmasters on 01444 455 455 for further help and advice.
Tags:
oak porches