Building the Perfect Porch
Steve was searching for a statement entrance for his 100-year-old Derbyshire home to replace the tired entranceway created by a previous owner in the 1950s. "I discovered Oakmasters while searching online and contacted the team to explore my options," said Steve. "I was concerned that my job would be too small, but after discussing with Ed and the team, we quickly agreed the job was realistic and achievable." So he commissioned the Oakmasters team to create a bespoke oak-framed porch.
As an experienced and confident craftsperson, Steve had a clear idea of what he wanted. He created a set of initial drawings and shared them with the Oakmasters team. "Val did an incredible job of bringing my ideas to life," Steve said. "He began to work on the designs almost immediately."
Once the designs were agreed upon, they were passed to the Oakmasters team, who began crafting the bespoke oak beam structure. Using premium woods, the team custom-created each piece to the precise dimensions.
Steve chose to fit the porch himself, working alongside an experienced carpenter. As the installation was not a job for an amateur, Steve and his friend used detailed diagrams and instructions to erect the structure. Finally, it was finished with glazing and a door crafted from kiln-dried oak by a local Derbyshire firm.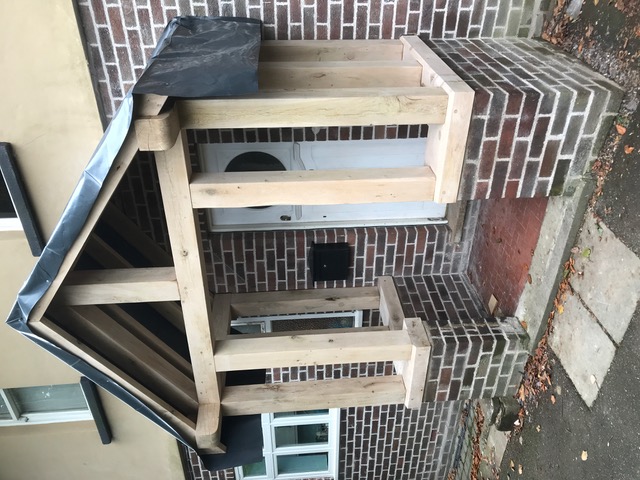 "The process took six months, from initial drawings to the finished product." Today it provides the statement entrance that Steve and his wife had dreamed of. "The new porch has transformed the front of our house. It's refined and elegant without being overstated. It truly fits the character of the building."
The porch has received positive comments from neighbours and even the nod of approval from the postman. Steve says, "For us, it really is the perfect porch."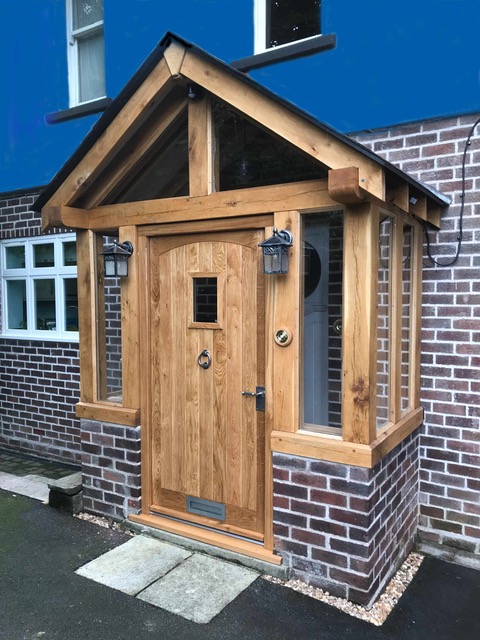 If you have a vision for an Oak framed structure of your own please visit our Gallery for more inspiration, and let Oakmasters help make your dream come true.