Answering all of your oak questions!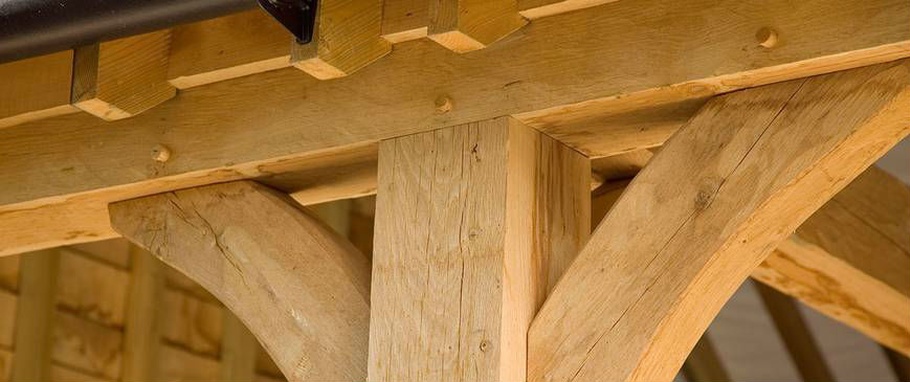 Getting started with a self build project, or adding beautiful new features to your home can be exciting, but it can also leave you with a number of questions. So, at Oakmasters, we have pulled together some of the most frequently asked questions we see, to help you understand the process from start to finish.
Do I need planning permission for my project?
Whether you need planning permission or not depends on what changes or additions to your property you will be making. However, at Oakmasters, we will be able to advise you. Alternatively, you could speak to your local planning authority for guidance.
Why should I choose oak?
There are a number of reasons why oak is a beautiful material to use in your home improvement work. Not only does it have a rich colour, it can also add lots of character to your property. It is a favourite with builders and carpenters due to its strength and durability. However, it is also an environmentally friendly product, as it absorbs CO2 in the atmosphere during its lifetime, helping to counteract any emissions made during the felling and building process.
How long will my oak frame last?
There is no set lifetime for an oak frame, however, oak gets stronger the older it becomes and many houses that were built with oak during the 1500's are still standing strong, centuries later.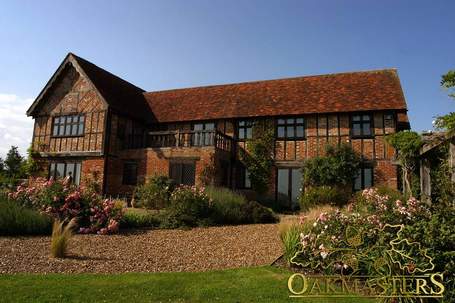 Why should I choose Oakmasters?
Oakmasters is a family business, and the Hamilton family have been involved with oak frames for over 30 years. Our team has excellent knowledge and expertise in specialist oak framing and provides a quality finish every time.
Our quality and attention to detail is second to none and we also hand-finish all of our products. We tend to use much larger section sizes and more oak in our constructions and can add features such as carvings to make the finished product very personal and unique to you. We also guarantee all of our Oakmasters oak products, including our glazing system, for 12 years, giving you extra piece of mind.
What areas do you offer your service?
We are located in West Sussex, however, we operate nationwide, as well as internationally, where we have worked on oak projects in Ireland, Portugal, USA, Japan, Norway and even UAE.
Do you just build oak framed houses?
No. Although oak framed houses are a big part of our work, we have a full range of products and services that we can provide. Some of our most popular products include oak sun rooms, oak garages and oak cladding. Take a look here for more information. We also provide architectural services from concept design, submitting planning applications, help with building regulations and much more.
How long will it take to complete my project?
The time it takes to complete your oak work will vary from project to project, depending on the scale. However, upon discussing your requirements with us, we will be able to work out a start date and estimated time for completion.
Is your wood sustainably sourced?
We make sure all of our oak comes from sustainable forests, where one or more new oak trees are planted every time one is chopped down. We also have a chain of custody accreditation from two world recognised bodies, the FSC and PEFC. We would be happy to provide you with this upon request.
Do you have a brochure I could look at?
We have a selection of brochures which you can look at online, as well as print versions which you can request. If you would like to see more of our work too, you could also take a look at our gallery here.
Do you have any testimonials from previous customers?
We are proud to have helped many customers develop their dream space. We've even carried out work for Hampton Court Palace and the Mary Rose Trust. For reviews of our work from customers, please take a look at our testimonials page.
How can I contact you?
If you would like any further information, or would like to discuss a project with our team, please call us on +44 (0)1444 455 455 or visit our contact page.
We hope these have helped, however, if you have a question that we've not answered, ask our team on 01444 455 455.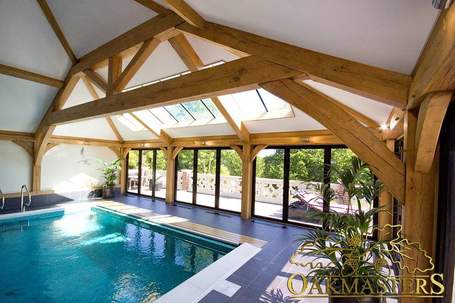 Tags:
help & advice
self build houses