Case Studies - posts tagged "case-study"
Case study: Bespoke oak garage in keeping with a listed oak barn
Posted 20th Jun 2019
Sussex couple build a large bespoke oak framed garage to use as carport and storage space, as well as guest accommodation.
Read more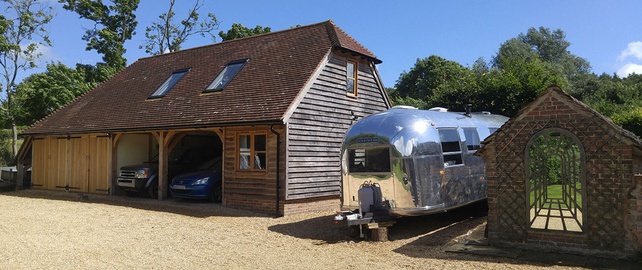 Add appeal to your project with a vaulted oak roof
Posted 7th Jun 2019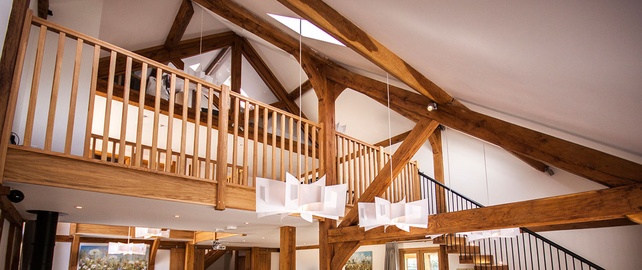 Vertical spaces feel luxurious and one would struggle to find those opposed to vaulted roofs and feature oak trusses. There is simply something that draws us towards the vast expanse of space and the warmth of timber.
Read more
Case study: An oak framed pool house that brings joy all year round
Posted 28th Mar 2019
Open pools can be off-putting in the infamous British climate. But a Somerset couple make use of theirs every day of the year, thanks to the oak framed pool house.
Read more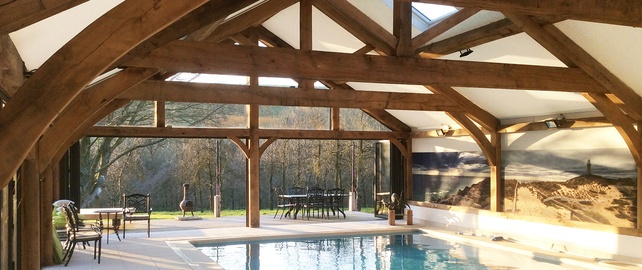 Case study: Oak garden room - a lovely extension to a listed cottage
Posted 13th Mar 2019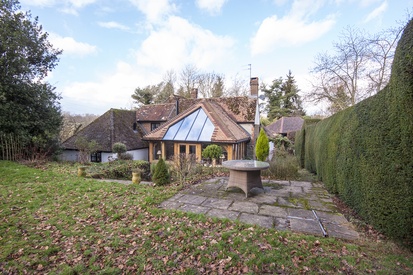 Glazed oak structure replaces an old conservatory and gives this period cottage a much-desired family space, flooded with daylight.
Read more
Case study: The Coach House, a cosy oak framed holiday let
Posted 2nd Oct 2018
Get inspired by a small, newly-built, oak framed Sussex cottage, built with holiday letting in mind. A couple replace a derelict coach house with a cosy oak framed holiday house.
Read more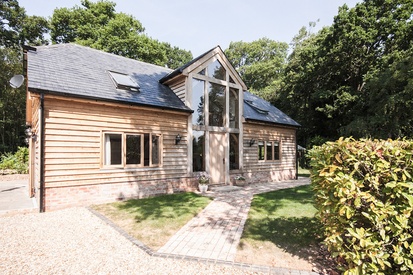 Case Study: Oak extension combines clean, architectural lines with natural warmth
Posted 29th Jan 2018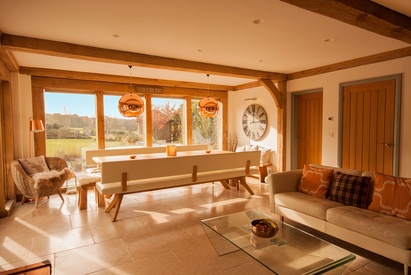 This two-storey oak extension has almost doubled the size of the house and has dramatically added more natural light with the garden-facing aspect glazed floor-to-ceiling. Interest and continuity is added with oak frames between the large panes. Throughout the interior of the house, oak beams and frames provide structural form and visual continuity.
Read more
Case Study: Craftsmanship shines through in dramatic oak-framed extension
Posted 12th Oct 2017
When it came to their family home, Mick and his wife Julie wanted to bring handcrafted brilliance to an ambitious extension project. The Georgian country house, which started life as a pub, has doubled in size with a triple-gabled oak framed extension. Packed with unique timber features and full of natural light, it maximises the character of the 300-year-old original structure. Rather than simply adding floor space, this large extension makes a statement in the best possible way.
Read more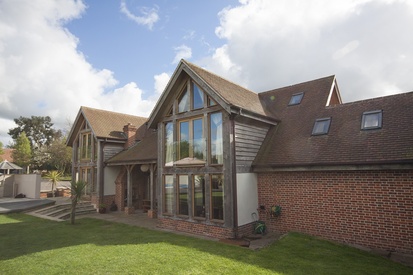 Case study: Oak framed orangery with dual aspect timber glazing
Posted 31st Jul 2017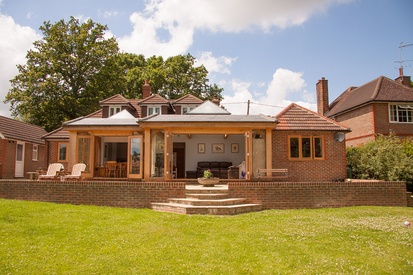 A rejected planning application turned into an opportunity for the owners of an 80-year-old cottage to make the most of its stunning South Downs location. They opted for an oak framed orangery which has added more than fifty percent to the cottage's floorplan, while timber bi-fold doors open the generous family living space out into the countryside. Natural oak beams bring these two worlds together, while adding warmth and definition to the remodelled interior.
Read more