Top 10 shows for home improvement inspiration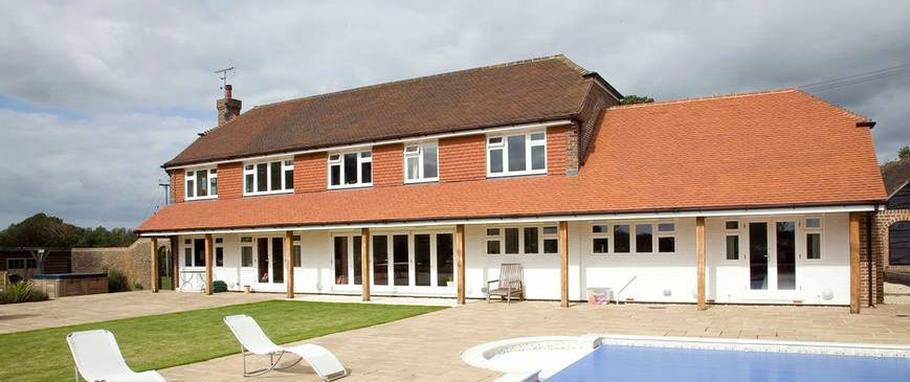 With the summer months now upon us, it's the perfect time to think about making some changes to our homes, whether it's a fresh coat of paint, adding an extension for more space, or installing an ultra-modern kitchen.
For inspiration, there are lots of helpful resources online, however, our TV's are now full of home design, renovation and improvement shows that can also help spark some ideas!
To help, we've put together our top 10 list of our favourite home improvement TV shows:
1. Grand Designs
For some serious inspiration, switch to Channel 4 and watch presenter Kevin McCloud following some of the most ambitious self-builders, where existing properties and empty plots of land are transformed into unimaginable dream homes. You may even come across Grand Designs Australia on your TV screens too.
2. Building Dream Homes
We were all mesmerised by the last series of Building Dream Homes on BBC2, where we saw some incredible homes, with groundbreaking design ideas. We've got our fingers crossed for another series soon!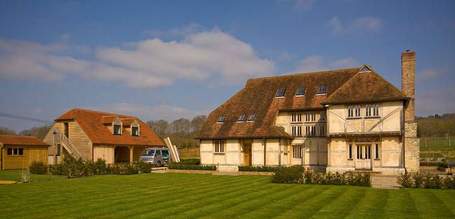 3. DIY SOS
We all love a happy story and DIY SOS on BBC1 see's Nick Knowles not only transforming spaces, but also people's lives. Whether it's someone's home, a community centre or local sports club, Nick recruits friends and family to create something truly amazing.
4. Homes under the Hammer
Whether you're looking to do up your home, or want to take your first step on the property ladder, watch Homes under the Hammer for some help and advice. Not only do you see keen investors buying houses at auction, but you see how they can do up derelict and run-down properties with only a very small budget.
5. 60 Minute Makeover
If you're looking to give your house interior some TLC, tune into ITV on weekdays at 2pm. The 60 minute makeover team transform homes into spectacular spaces, with lots of tips and ideas for your own house. It just shows how a few tweaks in 60 minutes can really make a huge difference to someone's home.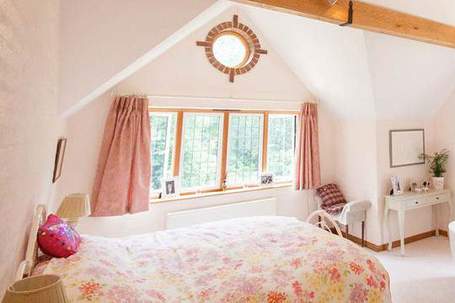 6. Cowboy Builders
This Channel 5 programme shows the serious devastation that can be caused by using bad tradesmen and re-emphasises the importance of using trusted and qualified workers. Whilst Dominic Littlewood tracks down the offending tradesman, Gabrielle Blackman helps fix the property to create the owners dream space.
7. Kirstie's Homemade Home
In Kirstie Allsop's show, you can see how you can transform your home with a few homemade changes. Take a look at this show on Channel 4, for some simple ideas for your own home. 
8. May the Best House Win
Although this ITV programme isn't looking specifically at renovating properties, you are invited to look around the homes of 4 sets of people. Whilst they battle it out to win a prize, you'll see a vast range of styles, from new and old, with beautiful features, giving you excellent ideas for your next home improvement projects.
9. Selling Houses with Amanda Lamb
Whether you're looking to stay in your existing home, or are about to put it on the market, Selling Houses with Amanda Lamb on Channel 4 is a great programme to watch. You will see some clever ways to freshen up your home, modernise it, or just to add some special touches for more comfortable living, or for a higher sale price! You can also find out more ways to add value to your home, by taking a look at our recent blog post here.
10. Love your Garden
Although this programme isn't looking inside your home, with the beautiful weather, there's no reason why you shouldn't make the most of your garden too. With Alan Titchmarsh's new show on ITV, you can get lots of tips and inspiration to make your garden a beautiful place to relax and unwind in.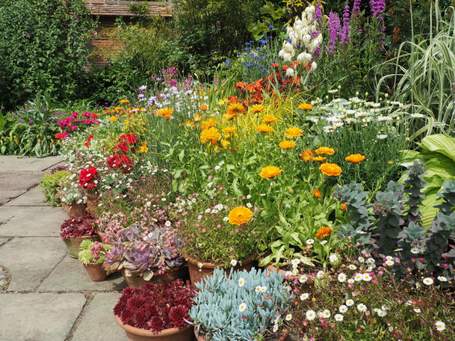 © Paul Pitman "Summer Gardens". Photo. Attribution 2.0 Generic
Which ones do you enjoy watching for design inspiration? Let us know via Twitter @Oakmasters or on our Facebook Page.
Plus, if you'd like more home improvement ideas, we've got plenty of design inspiration on our Pinterest Page.
Tags:
help & advice
oak framed houses
self build houses