Interviewing Oakmasters' longest standing joiner, David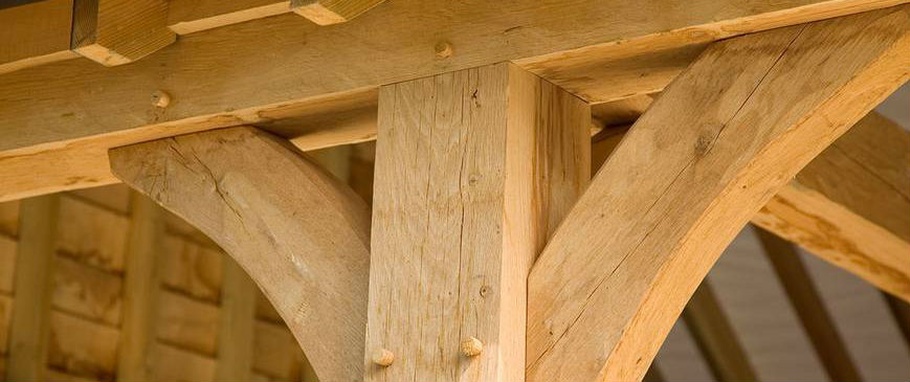 David is our longest serving team member and has been working with our family business in Sussex for over 28 years. Throughout this time, David has seen many changes to the business and the industry, with a move towards using more advanced methods and incorporating technology to achieve more intricate designs.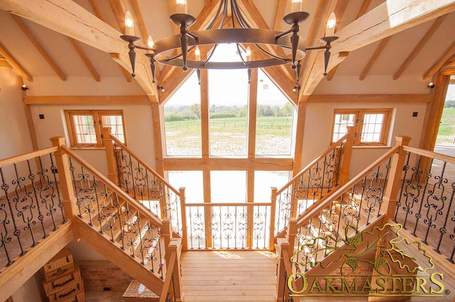 We pulled David away from the workshop to ask him a few questions:
1. What is it like working for a family business like Oakmasters?
I joined the Oakmasters family straight after school as a junior and I have worked my way up the ranks. We are a very tight knit team, and very proud of what we do.
I have been at Oakmasters for over 28 years, so I have also worked closely with both Edward Hamilton Senior and now his son, Edward Hamilton Junior. It is interesting to see the changes that have occurred over time and to see how the business has grown and advanced.
2. What does your job as a Carpenter involve?
The role is very diverse, as no building is the same. My role can range from creating simple features which show the presence of oak in someone's home, to creating a complete oak framed house or building.
I work closely with Jenny, our designer, as well as our MD, Ed, and other members of the office team looking at our 2D and 3D CAD drawings, addressing any structural challenges and using the best solutions available to us. We then source the timber, label and group the components for the project. We measure and cut the traditional joints, laying the timber out in the workshop as it is created, so you can slowly see everything come together, from the ground up. Once everything has been completed, we break the frame down and add our unique 'adzed' finish, which removes any imperfections such as saw marks, enhances the grain and adds a gently undulating surface. This simulates the traditional way wood was created in the past.
Once we are happy with the pieces, we stack the frame, numbering each joint, making sure every item is accounted for, and then load them onto the lorry. We need to make sure that every part is there, including any metal work and drawings, ready for installation.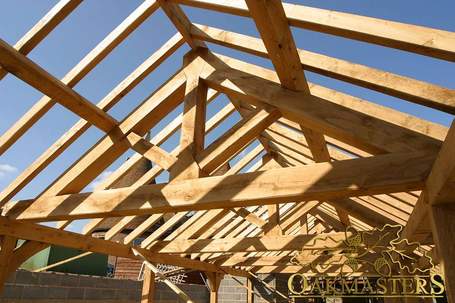 3. Why do you like working with Oak?
I love the feature of the oak grain, which is not quite as knotted as woods such as pine. Plus, with an adzed finish, the oak grain really jumps out at you. We also sometimes use ammonia on the oak, which turns it dark at first, but then it settles down to a stunning chocolately brown, making it look more established, as if it has naturally darkened over time. I also like that is it such a versatile material, which is perfect for construction.
4. Why do you think customers should use oak within their home?
Oak is a very traditional material which can really help to soften a room whilst adding character and warmth. You can also look through the frame, which creates a feeling of space, whilst adding shapes into a standard box shape. Some people decide to add spotlights to beams, which highlights the timbers and you see the shade dancing around the room. Beam casings are also very popular, covering existing metal or concrete beams. I have this within my own home and it gives the feeling of a very natural effect. At Oakmasters, we developed a very effective way of combining the material with glass we call encapsulated glazing, which provides a spectacular effect too. So with oak, your imagination really can run away with you!
5. What part of carpentry do you enjoy the most?
I enjoy trusses as customers are always pushing the boundaries. We create hexagonal and octagonal structures, with materials that are not always square. This makes it a challenge to get everything to match, but this also makes the job more interesting.
It's also nice when we hear back from customers, who are happy with the completed work and even get photos sent to us of the finished result.
6. What has been one of your favourite projects to work on?
I enjoy watching Grand Designs with Kevin McCloud and so it was amazing when we were asked to appear on the show. It was great to see our work portrayed on TV and it was rewarding to see everything complete and the customers happy.
Another project was in Fittleworth, where we built a millennium arch across the road. The beam had to be strengthened to meet highway regulations and it was a very prestigious moment when the Mayor revealed it. I also carved 'Fittleworth 2000' on it, so it's definitely one of my favourite moments.
7. What is the most challenging part of your job?
It can sometimes be difficult to connect the structural elements with customers' requirements. Designs are becoming more and more complicated, but CAD helps by providing a detailed working drawing. We also work closely with our specialist structural engineers to find innovative solutions to all sorts of problems.
8. What has changed within the industry in the last 10 years?
Computer-Aided Design (CAD) has helped to improve modern construction. It allows us to have all of the information upfront, with a 3D view so we can have the confidence that everything works, which avoids wastage.
Design has also changed, becoming a lot more advanced. For example, we can now incorporate glass into oak, which is a material which tends to naturally move and change over time.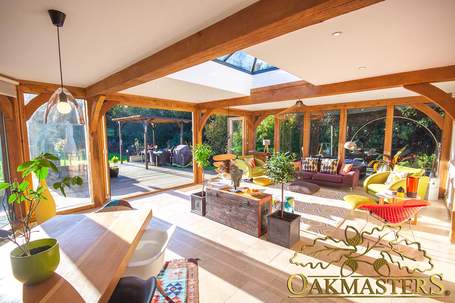 Would you love to build your own home? Take a look at our website, where you will find lots of inspiration from our previous projects.
If you would like to find out more about Oakmasters, our products and services, please get in touch with our friendly team on 01444 455 455.
Tags:
help & advice