Finishing touches: two unexpected ways that we achieve the perfect oak finish for your home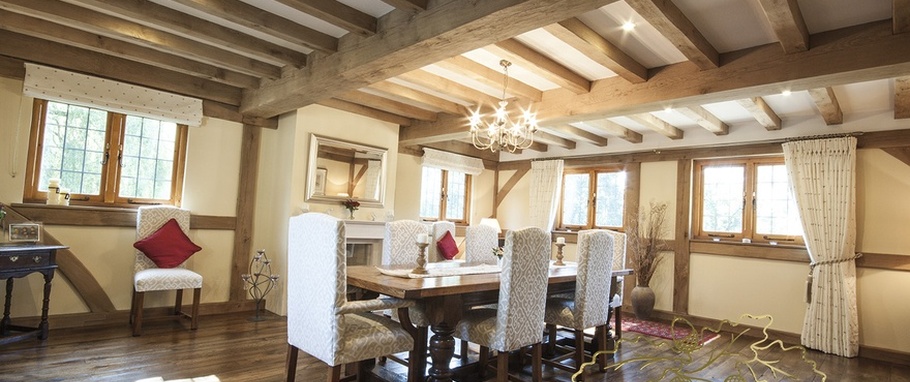 There are many techniques that we use to ensure that your oak has the perfect finish – and each finish we achieve is as unique and individual as the look and feel of your home.
But here we look at just two of these ways. Both enhance the natural beauty of oak's grain and both will probably surprise you.
Let's discover how our modern craft relies on a Stone Age tool and ammonia to create rich, faultless oak finishes.
Adze value
The humble adze is a tool whose use dates back to the Stone Age.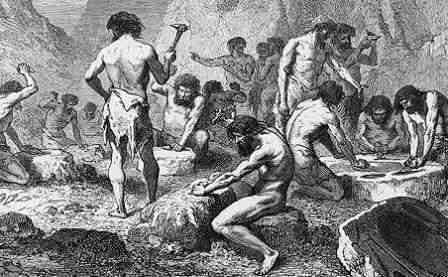 But this simple tool can be used to produce the most sophisticated effects.
It enhances oak's natural good looks in exactly the same way that a talented make-up artist ensures a film star always looks at their best.
Like all things of beauty, the distinctive grain pattern of oak requires a delicate touch to enhance its looks without marring them. The adze – in the hands of a craftsman – offers this delicate finishing touch.
Take a look at the texture and oak grains in these two pieces of wood.

One has been roughly hewn by a machine saw – the other has been given a hand wrought finish by a craftsman using an adze.
The rough and ready finish of one is created by saw marks whose sharp edges only disguise the underlying oak grain. The other, however, has a surface as serene and smooth as a mill pond. It allows the oak grain's contours to add warmth and character to the wood.
The adzed surface finish removes imperfections from the oak as it is meticulously worked to offer a gentle, almost undulating surface.
This process can be as pronounced as you require – depending on the sort of finish you are looking for. You can see examples of a light, medium or heavy adzed oak finish here.
In general terms, the lighter finishes are more suitable for a contemporary look – and complement modern materials such as glass, concrete and render. More recently, customers have been asking for a flat finish, where the oak is almost planed with the corners knocked off.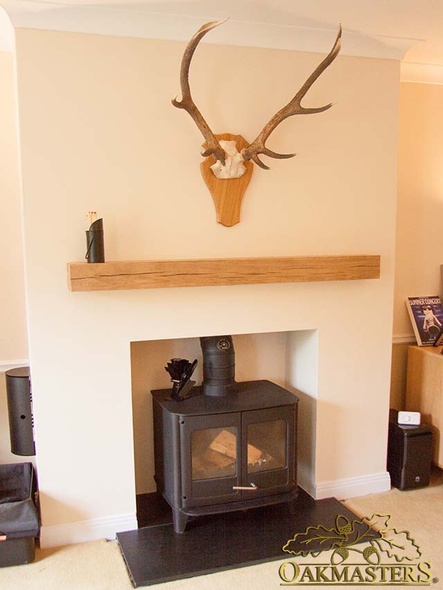 The heavier finishes offer a rustic look that is more suited to a traditional, country cottage feel – and work well with stone, brick and wood cladding.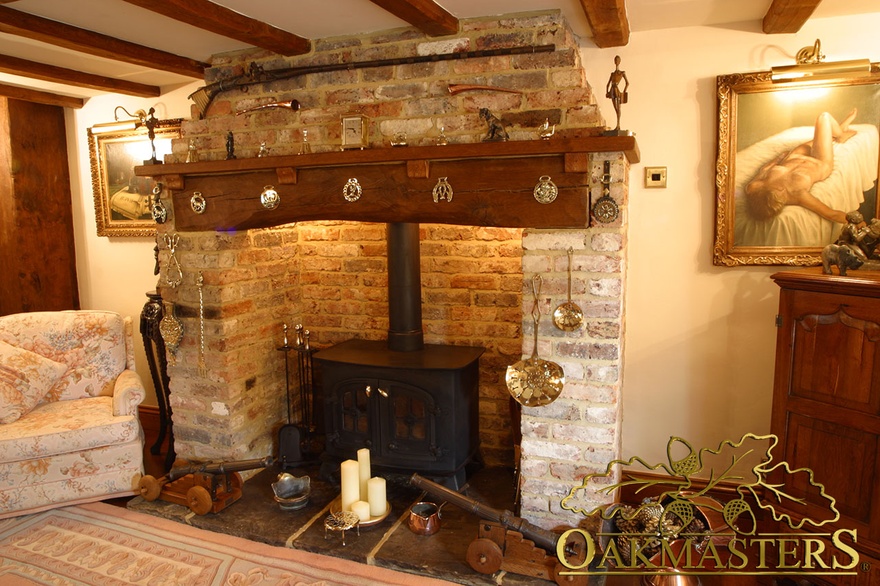 Tannin and ammonia: the oak connection
When it comes to oak finishes, tannin and ammonia have a very significant role to play. The word tannin itself is derived from an old German word for oak: tanna (as in Tannenbaum). Oak is incredibly rich in natural tannins and it is this that imparts the wood its strength and durability.
The tannin-rich quality of oak is why it is used to make wine barrels – the tannin helps 'colour' the wine. It is also why oak bark was traditionally used to tan animal hides into leather.
It is the tannins in oak that mean there is no real need to treat it. Oak is a gloriously maintenance-free wood that will gradually silver with age but remain strong for hundreds of years.
You can use treatments such as wax oils to preserve the wood's original colour but – in an outside environment – this will need to be repeated once or twice each year. Our advice is to let the oak age gracefully and naturally.
It is also the presence of these tannins that makes fuming a preferable way to accentuate the wood's colour, rather than using dyes or stains. Fuming is a specialist technique that uses ammonia to react with the natural tannins in the wood to create a richer, darker hue.
The staining of a tannin-rich wood like oak is difficult to control – some parts of the wood will absorb more stain than others, leading to an uneven or blotchy look. Fuming leads to a wonderfully rich, even tone and it also does not obscure the grain, as staining can, but simply darkens it.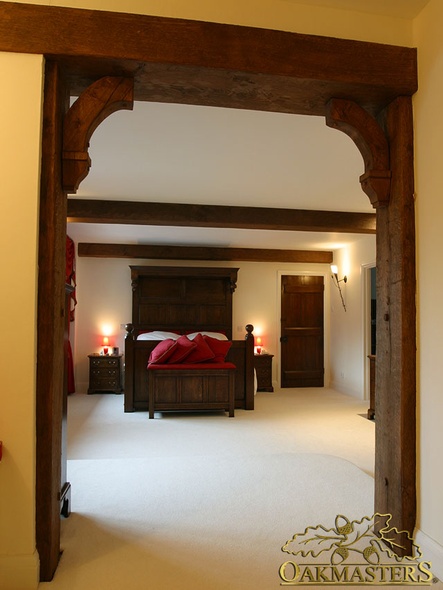 Fumed oak
Un-fumed oak
If the Stone Age adze seemed an unlikely provider of the techniques used to make such gorgeous finishes, then the historical discovery of fuming is equally unexpected.
The story goes that it was a technique born in an English stable a few hundred years ago. Pieces of oak had been stored alongside a number of horses to dry out before use. Yet, when the oak was finally retrieved it was noticeably darkened – and some bright spark realised that the ammonia in the horses' urine had caused this.
Leap forward a few years to the early 20th century and America was taken by storm by Gustav Stickley's mission style furniture. This relied on a (sanitised) fuming process.
And from such unlikely sources comes the beautiful oak finishes of today.
 For further information, see our gallery of oak framed projects. You can call our friendly team of experts on 01444 455 455 to discuss your ideas and requirements and to ask any questions you may have about using oak in your home.
Tags:
beam casing
building sustainably
building with oak
fireplaces
garages & outbuildings
garden rooms & conservatories
help & advice
oak extensions
oak framed houses
oak pool buildings
oak porches
oak roofs & trusses
self build houses