Extra flair: adding the perfect finishing touch with special oak features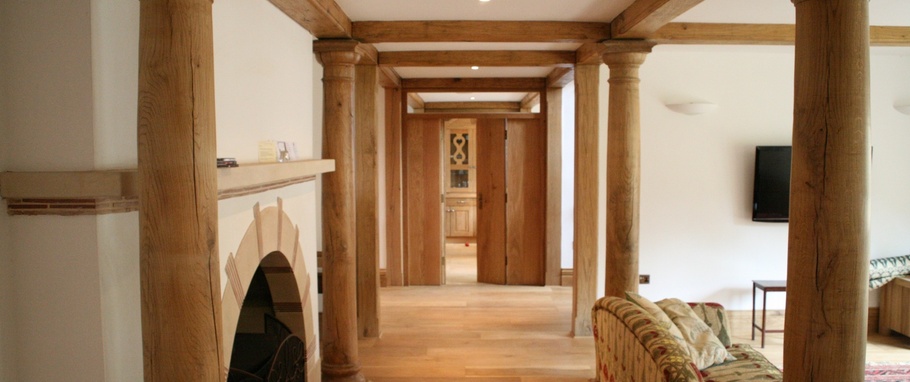 The beauty of oak is that you can use as much or as little in your home, depending on your style and your requirements, and still benefit from the warmth and atmosphere it creates. Whether your home boasts an oak frame, exposed oak beams or oak posts and trusses, each individual feature has its own charm.
At Oakmasters, as well as creating oak frames and larger oak components, we also provide smaller oak detailing for both the interior and exterior of your home. These provide a unique sense of style and an instant talking point for your family and guests.
1. First class oak posts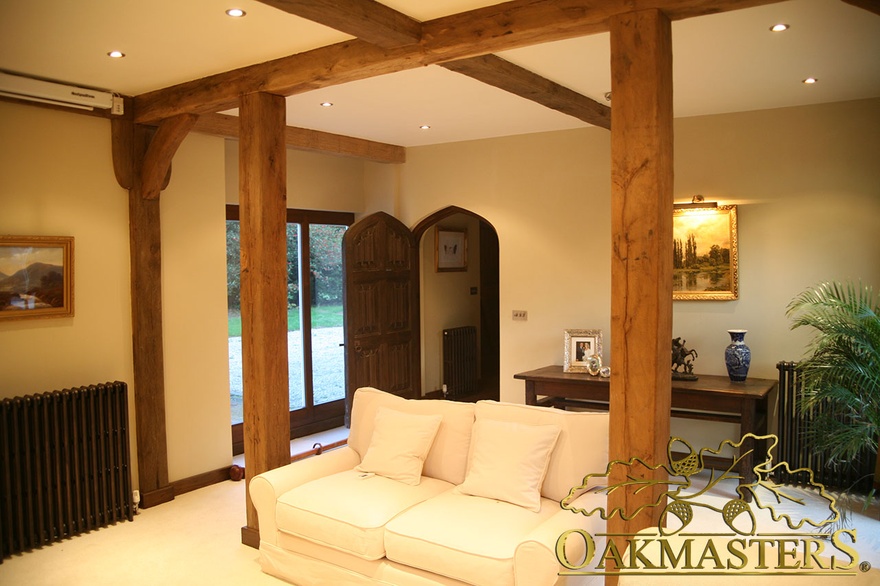 An oak post can provide both a structural function and a lovely aesthetic feature for your home. They can be placed anywhere in the house, breaking up long corridors, creating natural framing, or supporting ceiling beams.  Oak posts provide a great way of dividing up space and making an instant impact, whatever your style. From modern and minimalist, to ornate and hand carved, there are a range of options available to suit any design preferences.  Adding oak brackets to posts which can be straight, curved or finished with decorative carving, provides an extra level of detail for stunning effect. Take a look at our oak posts gallery for ideas to inspire you.
2. Oak fireplace beams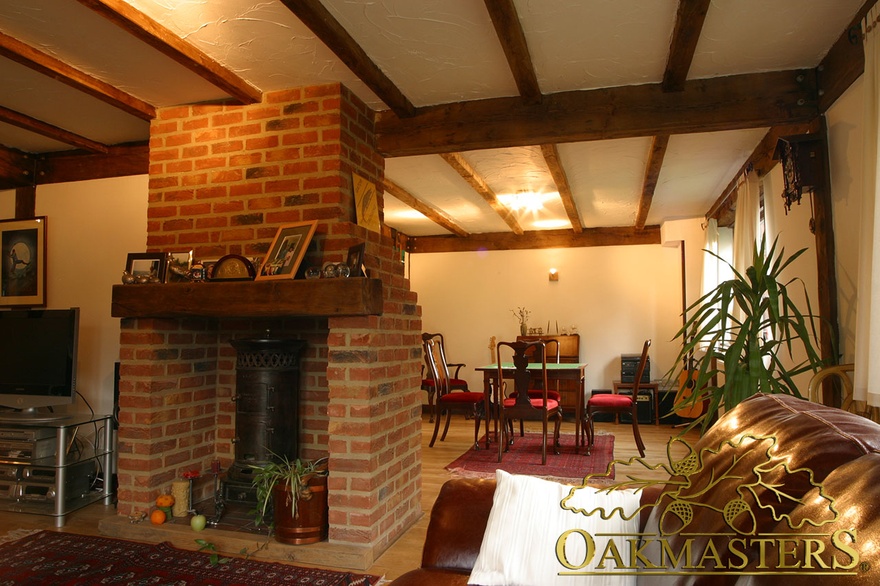 An oak fireplace is sure to boost any living space, creating a fabulous impression for visitors and maximising the space for you and family as you relax in comfort. Oak fireplace beams can differ in size, style and texture, ranging from sleek and modern to chunky, rustic and traditional, so you can choose the best fit for your existing home.
All of our oak fireplace beams are hand finished to the highest standard, designed to be unique, and we can also provide matching oak mantel pieces and corbels to complete the effect. Visit our fireplace beams gallery for more ideas about how an oak fireplace can complete your ideal living space.
3. Oak cladding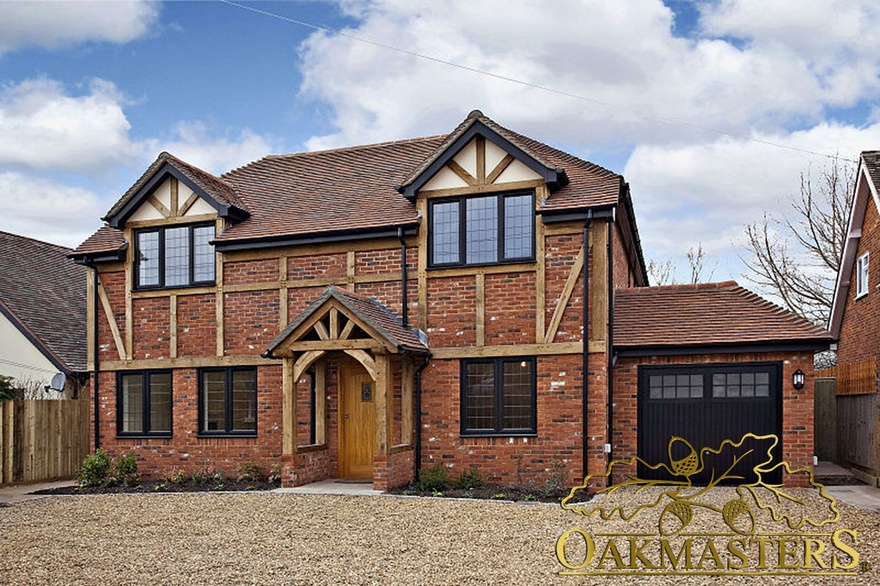 It's not just the inside of your home that can be transformed by oak features. Even if you don't have or want your home to have an oak frame, you can still create a stunning effect for your property by using oak cladding.
Oak cladding is a fraction of the width (and therefore cost) of oak beams, and oak is by far the best material you can choose if you are considering timber cladding for your house. It gives all the cosmetic impression of oak frames, without actually playing a structural or functional role. Our designers are skilled at creating beautiful and high quality cladding which suits the look and style of your property and can be easily and seamlessly applied. These examples of oak cladding show the beautiful effect external oak cladding can give to a home.
However, cladding isn't only exclusively an external feature. Internal cladding can also be applied, giving any room an instant sense of grandeur and character. See our internal oak cladding gallery for examples.
Read more about the value of using oak in its many forms to transform your home, and visit our gallery for further ideas and inspiration. Do get in touch with our friendly team on 01444 455 455 to discuss what we can do for you.
Tags:
beam casings
fireplaces
oak beams & component
oak beams & components
oak cladding
oak framed houses