Creating a mood board to inspire your next home project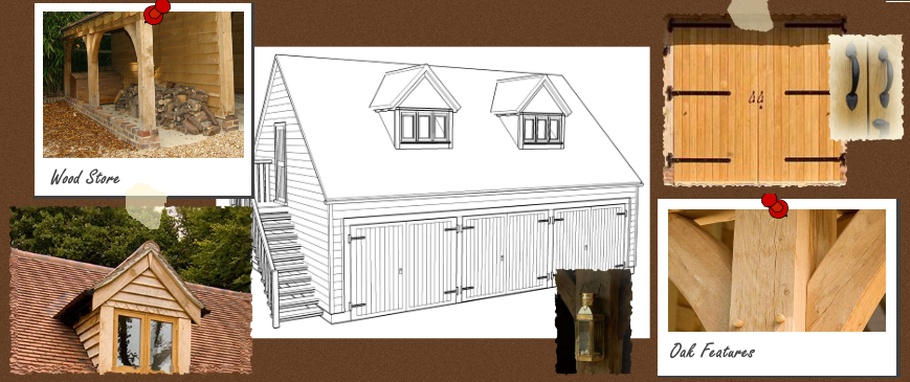 Whether you're building a new home from the ground up, renovating your existing property or perhaps making some interior updates, it can be difficult to know where to start.
Making any changes to your home, however big or small, can be a daunting experience, as you want to ensure everything turns out perfectly. That's why we recommend gathering some ideas before you get started. This initial planning will not only help you to save time later on, but it will also help to make sure you're happy with the completed project.
Where can you find inspiration?
Inspiration is all around us. We recently shared a list of some of the summer homebuilding and renovation events to attend, which is the perfect way to get inspired. You could also take photographs of things you like, such as beautiful buildings and eye-catching features. You could browse through magazines and books, collect fabric and paint swatches. Or why not look online? The internet provides a whole range of places to explore, from running a simple Google image search, to sites such as Houzz, which is full of pictures ready to inspire you.
Now you have some ideas, what should you do with them? At Oakmasters, we recommend creating a mood board, to help collate everything together in a useful way.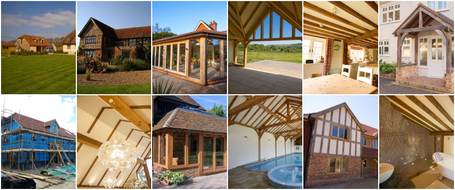 What is a mood board?
A mood board is an arrangement of the items and materials you have collected. The intension is to allow you to pull all your ideas together into one place. It can help you be more focused and visualise your ideas more clearly. You can see how everything will work together too, allowing you to make changes and decisions on particular styles, designs and layouts before you commit to them.
How can you create a mood board?
A mood board is usually created on a physical board, where you can create a collage of your photos, clippings and other collections. However, rather than getting out the cardboard and sticky tape, you can make things even easier by going digital!
One quick and easy tool that can help is Pinterest. Simply sign-up for an account and create your first board. You can then upload your own pictures, pin items from anywhere around the web, or save pins from other people's boards.
To get started, take a look at our Oakmasters Pinterest boards, which are full of inspiration for your home design projects. If you're looking for more home interior inspiration, take a look at our sister company, Port Wood Furniture Studio's Pinterest boards.
If you've created your own mood board on Pinterest for your next home project, we'd love to see it! Share it with us @Oakmasters on Twitter or via our Facebook Page.
Tags:
help & advice